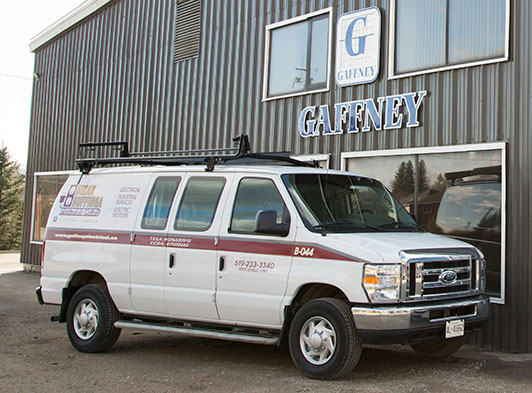 A Merger of Innovative Forces
With over 20 years of serving Huron County and surrounding area Brian Buffinga Electrical and Controls joined forces with The Gaffney Group Electrical in 2015.
This merger of two innovative companies, which hold similar values and philosophies for doing business; to provide customers with top quality workmanship and personal customer service with an emphasis on honesty and integrity.
These increased capabilities and a larger workforce have allowed the Buffinga Division to keep pace with the ever-growing scale of Agricultural projects including the increased technology and more intense customer service involved.
I continue to operate the Buffinga Electrical and am still key in all day-to-day operations and ongoing projects. Serving all of my original customers as well as the new ones we have met along the way. 
Gaffney Electrical provided us with the resources for the challenges of larger and larger scale Agricultural-related projects. Allowing some staff to focus on technical aspects and we also have access to a wide-range of equipment including a backhoe, trencher, boom and bucket trucks to complement our current capabilities. A larger workforce means faster customer service and quicker completion times on large scale projects. We will also be offering on-site and in-house motor repairs.
Feel free to drop by our office located at 30 London Road, Brucefield, where we can now sit down and plan upcoming electrical projects.
– Brian Buffinga